NEXYAD has been developping a road detection module (RoadNex) that doesn't need structured markings on the road, see :
http://nexyad.net/Automotive-Transportation/?p=1496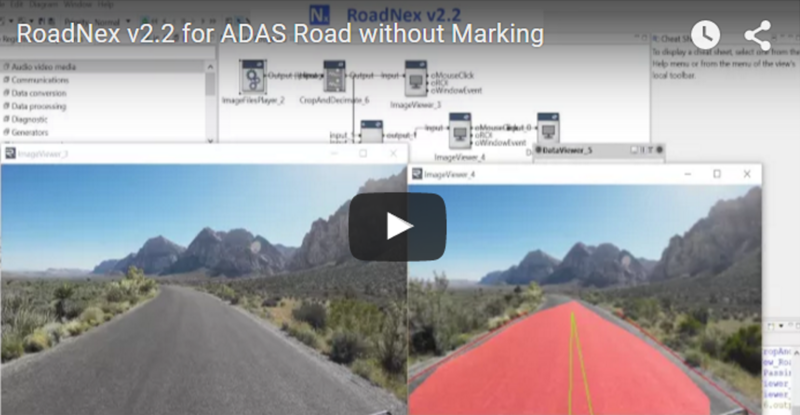 http://nexyad.net/Automotive-Transportation/?p=1390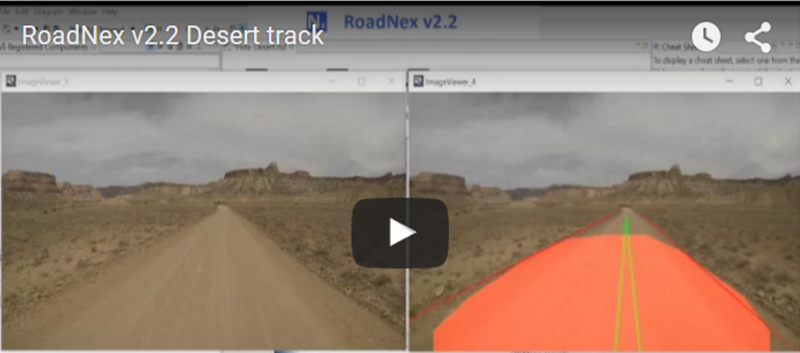 Now let's see how the new release RoadNex V2.2 works in a very complex city street environment with markings and other vehicles
(including a motorbike) :
https://www.youtube.com/watch?v=G3cBiZr1TiE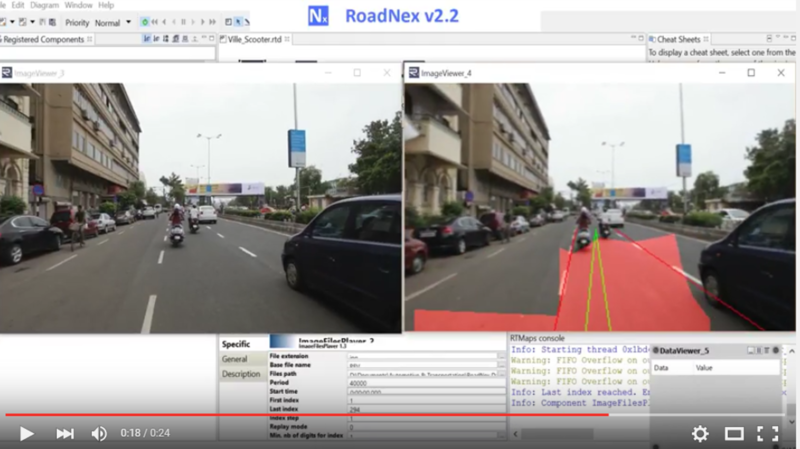 One can see that NEXYAD module for road detection is very robust. Road material is detected, markings
are not considered as "road material" (because it is white painting), motorbike and other vehicles are not
consired as road material (of course), and it is the job of another module (the obstacle detection
module ObstaNex) to tell if this potentially "end of the road" is an obstacle or a flat shape.
This modular architecture of NEXYAD modules will let you design YOUR OWN system using the same NEXYAD modules
than your competitors (your own system adapted to your questions).
Note : NEXYAD is currently recording a data base (described with the adas validation technology AGENDA) that will help to test
RoadNex (and every other artificial vision-based road detection system) on many situations.
A part of this database will be available for free on the internet. Every team in the world will have the opportunity to test
their system on the examples. A good point for competition and maybe collaboration between road detection systems in order
to improve performance, robustness, and reliability.
To read more : https://www.youtube.com/watch?v=G3cBiZr1TiE
--------------
Questions : sales@nexyad.net
NEXYAD on Twitter : https://twitter.com/Nexyad_ADAS
NEXYAD on Facebook : https://www.facebook.com/NexyadAutomotiveTransportation
Official NEXYAD website : http://nexyad.net/Automotive-Transportation/