Advanced Driver Assistance Systems are a nex field of development and economic growth in the automotive sector.
Many tools are under construction in order to prevent the driver from many mistakes that may lead to accidents. This even might lead in certain condition to autonomous driving (driving delegation).
Insurance companies are interested in such systems. Especially those who want to implement an efficient "pay how you drive"
tarification/pricing.
NEXYAD developed an onboard module (called SafetyNex) that scores road safety.
NOMADIC Solutions developped an onboard module (called EcoGyzer) that scores Eco-Driving.
We decided t put those two modules together and built a real "driving behaviour score".
Every second, we plot a point on a map (the more up the more safe, the more right the more eco) :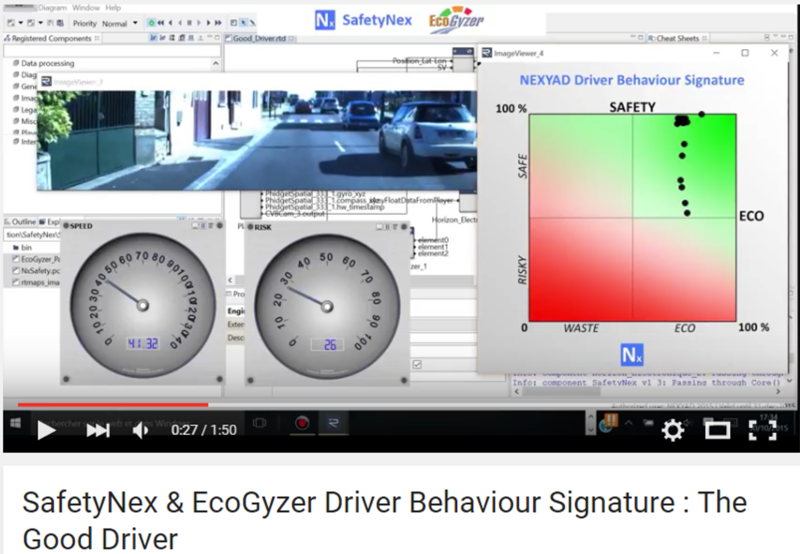 We compare then 4 drivers on the same road, and it leads to interesting results :
. good driver : both safe and eco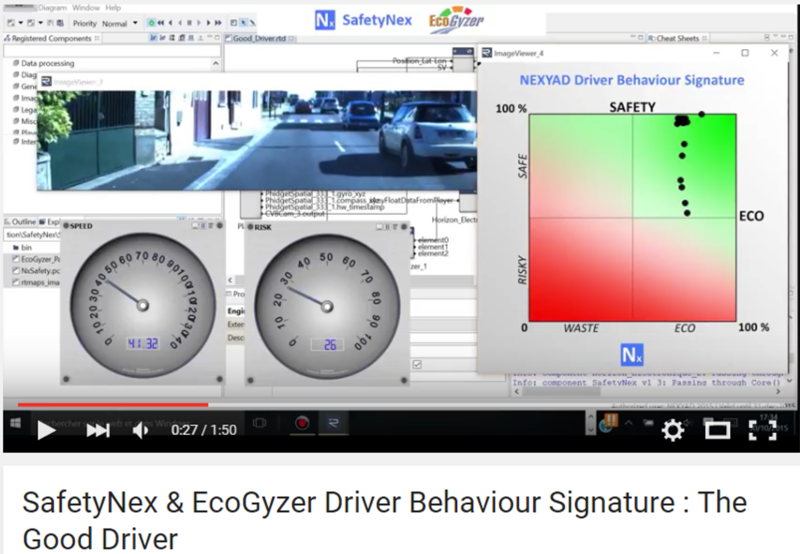 . bad driver : often neither safe nor eco


. quiet dangerous driver : always eco but not safe half of the time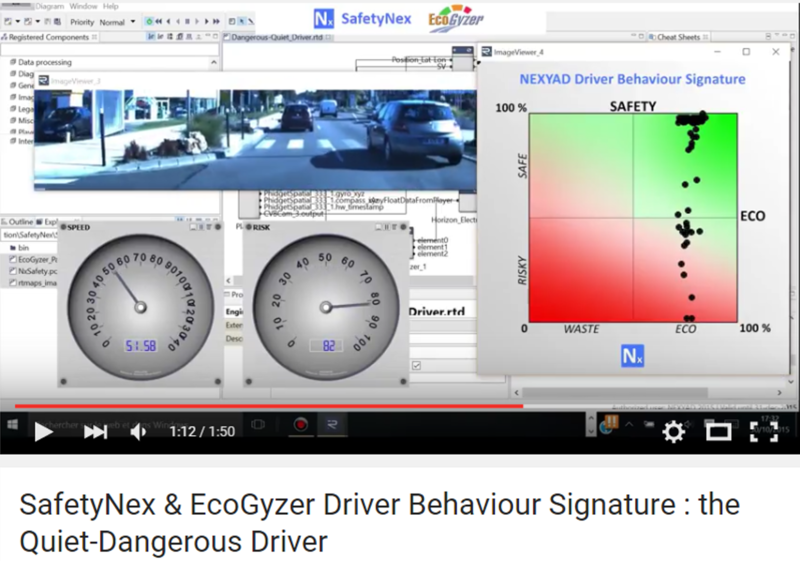 . sportive driver : almost always safe but not eco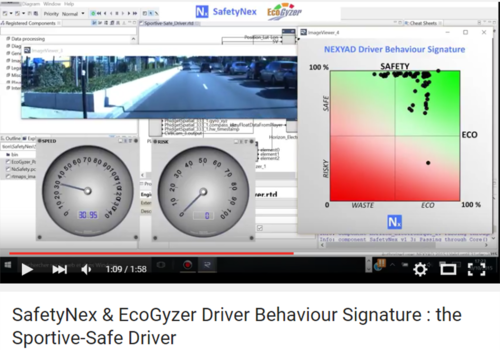 This is the most accurate on board driving behaviour scoring you can find on the market.
This tool is available :
. on PC into the real time framework RT-MAPS (by INTEMPORA)
. on an electonic device (tier one automotive company)
. on smartphones
To read more and watch demos : http://nexyad.net/Automotive-Transportation/?p=1502
Questions : sales@nexyad.net
NEXYAD on Twitter : https://twitter.com/Nexyad_ADAS
NEXYAD on Facebook : https://www.facebook.com/NexyadAutomotiveTransportation
Official NEXYAD website : http://nexyad.net/Automotive-Transportation/